[Back to books]
Introduction to the Math of Neural Networks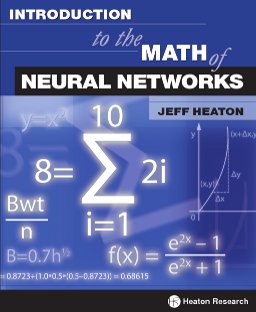 Title:

Introduction to the Math of Neural Networks

ISBN:

9781604390339

Author:

Jeff Heaton

Pages:

112

Status:

Available

Errata:

Nothing yet.
Note: Our PDF books contain no DRM and can be printed, copied to multiple computers owned by you, and once downloaded do not require an internet connection.
Errata
For section 2.3.2, the calculation is incorrect. The numbers should be:
Error (ESS/SSE): 0.0052
Error (MSE): 0.0052
Error (RMS): 0.023
If you would like to see these values calculated, refer to this online example.
Additional information